back
Heroes of Dominaria Board Game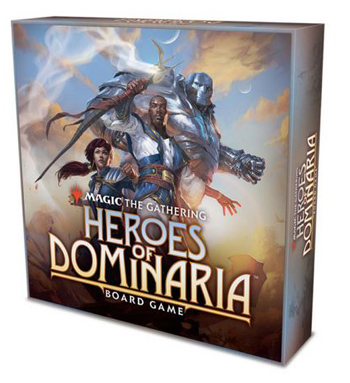 In stock
⛟ Delivery time : 1-3 days
Description:
Dominaria awaits a hero!

Greetings, Planeswalker. You have ended up on Dominaria, a world on the mend. Mana has begun to flood back into the plane, but the sinister Cabals seeks to control everything. Travel the ancient lands of Dominaria, collecting mana, building Manaliths, rediscovering lost Artifacts, and confronting the Cabal. By building Leylines, you will be able to extend your reach in gathering the mana you need to bring you closer to your goal: becoming a Hero of Dominaria.

For 2 to 4 players
Ages 14+
A game lasts 75-90 Min.