back
Commander Legends - Collector booster box (GER)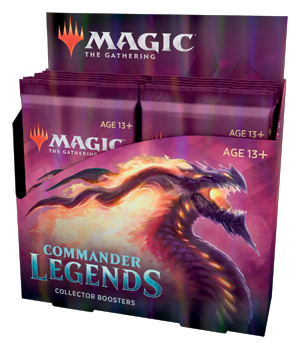 Article details
Language
:

german
Special offer
While stocks last
⛟ Delivery time : 1-3 days
Description:
Commander Legends
Collector-Booster Display
GERMAN VERSION
Manufacturer info:
The set features many known planes and characters as well as new ones. These cards can be from any in space and time in the Multiverse: from Lorwyn to Alara, from the tales of the original Weatherlight Crew to present day.
Contains 12 Collector Booster Packs with 15 Magic cards, +1 token card per Pack.
Language: GERMAN
Release: 20.11.2020
Article details
Language
:

german