back
Double Masters 2022 - Collector Booster (eng)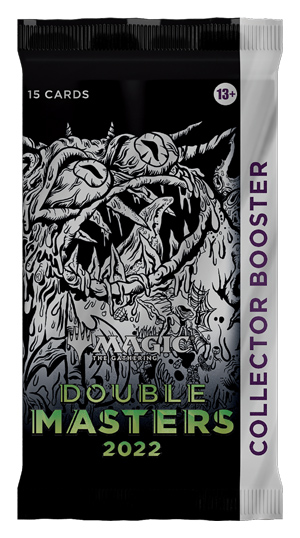 Article details
Manufacturer
: Wizards of the Coast
Language
:

english
In stock
⛟ Delivery time : 1-3 days
Description:
Double Masters 2022
Collector Booster
Get a double dose of some of the strongest, coolest Magic cards ever made!

Contents:
15 random Magic cards + 1 double-sided Foil-token.


Distribution of rarities:
4 rares or mythics
2-6 uncommons
5-9 commons
Further infos on foils:
10-11 of the cards in one booster are traditional foil cards. 1 Rare or Mythic Rare is Foil-Etched.
6 cards in every pack are borderless
In 3% of boosters there will be 1 Textured-Foil borderless card
Language: English
Release date: 08.07.2022
Article details
Manufacturer
: Wizards of the Coast
Language
:

english