back
March of the Machine - Draft Booster Display (eng)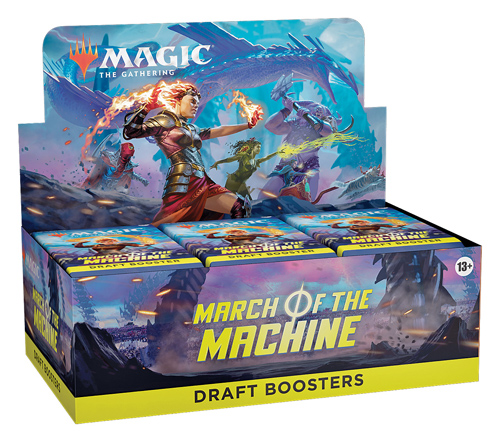 Article details
Manufacturer
: Wizards of the Coast
Language
:

english
Preorder
Release: 21.04.2023
available from 21.04.2023

Description:
Phyrexia: All Will Be One - draft-booster display
The Phyrexian invasion of the Multiverse has begun ! Will you take up the fight against the Machine Legion ?
Contents:
36 March of the Machine draft booster packs, each containing 15 random Magic cards
Distribution of rarities per booster:
1-2 rare or mythic rare
3-5 uncommons
8-9 commons
1 basic land
Traditional Foil of any rarity replaces a Common in 33% of boosters.
Language: English
Release date: 21.04.2023
Article details
Manufacturer
: Wizards of the Coast
Language
:

english